Happy almost-New-Year to everyone. Today we start our look back at what Kate wore in 2017. In today's post, we'll cover one of the key trends from the year and also vote on your favorite evening gown.
The first trend we'll examine involves something we all love: glittering, shimmering, shiny things! More specifically, the increase in instances of Kate wearing significant jewelry pieces on loan from the Queen, as well as more items that belonged to the late Diana, Princess of Wales.We begin with Diana's jewels.
New jewelry seen this year included the Princess's Collingwood earrings. Below left you see the Duchess wearing them at the 100th anniversary of the Battle of Passchendaele in Ypres, Belgium. On the right, the first time we saw the earrings, at the Spain state dinner in July.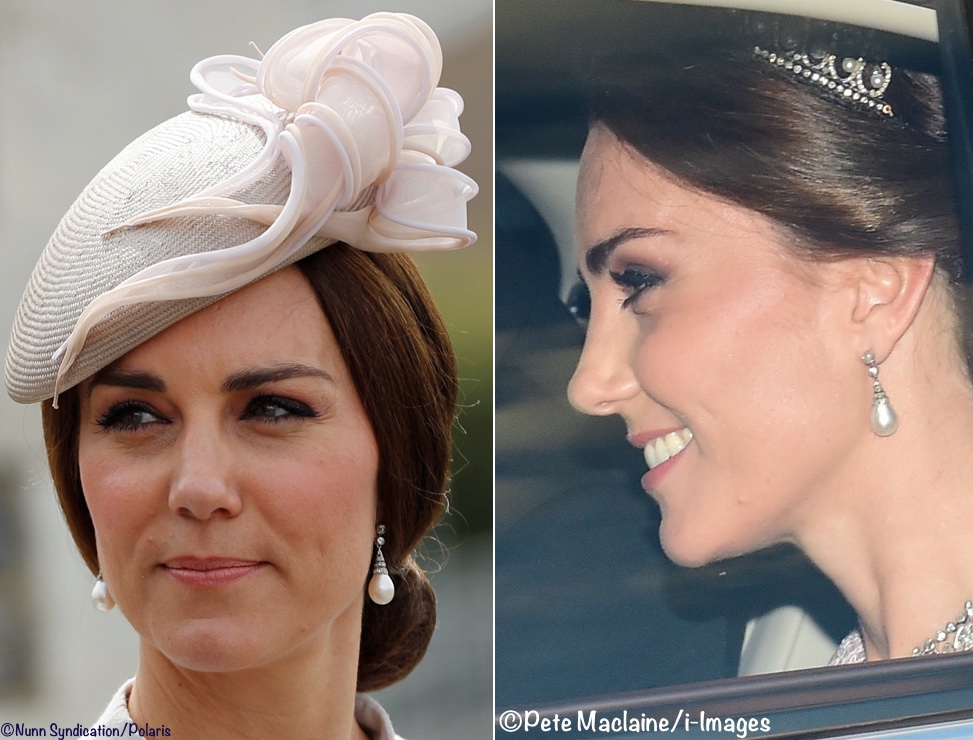 The earrings are so named because they were a gift from Collingwood Jewelers. In the photo above right Kate is also wearing the Lover's Knot Tiara, another item closely associated with Diana.