Welcome back, isn't it a delight to see Kate in three different ensembles today? The Duchess wore an old favorite for tonight's barbecue honoring youth volunteers, her bird print dress by Issa London.
Kate chatting with some of the guests.
The dress is a good choice for many reasons; it provides an opportunity to showcase a British designer and when paired with the slingback espadrilles it gives Kate a more casual, down to earth look, an especially nice touch when meeting and greeting young people.
Many readers will recall Kate wearing the garment on another notable evening, the night before her wedding to Prince William.
This was also a dress that we were unable to identify for weeks, fortunately, some of our Facebook fans helped out and we were able to include it in one of our 'mysteries solved' posts in mid-June.
Kate wore her Pied a Terre 'Imperia' slingback wedges.
We don't recognize the earrings, nor Kate's necklace. UPDATE: The earrings look like they are by Vinnie Day, the brand's gold-plated "logo leaf" earrings.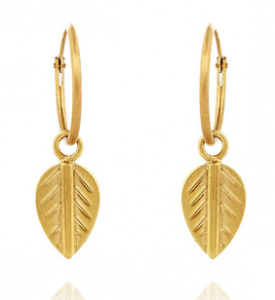 One final note for the day, of interest perhaps to those curious about Kate's luggage. Speculation about Kate's wardrobe for the tour has been rampant, including many conversations about how many outfits she will wear, how much luggage will she need, etc., that buzz may have prompted one of the sharp photographers traveling with the couple to take a photo showing some of Kate's luggage. Among the bags? A Cath Kidston Holdall and it is on sale, originally £85/$140, now £50/$80. Our thanks to the eagle-eyed Brittany on FB for letting us know about the bag.
Wrapping up the day, we saw three different ensembles for three different appearances, indicative that fashion is accepted as an important part of 'the show'. Kate showcased multiple designers from a variety of countries today, demonstrating she understands the significance of the messages sent through her sartorial selections.
All in all, it was a solid showing, she looked chic, elegant, and very comfortable. Again, she wore the garments, they did not wear her. Some feel her choices are becoming dull, tired, and too dark; we're not there yet. The Erdem dress was a darker color, but the lacework on it was exquisite, providing the spark needed to make a clear style statement. Her Smythe/Mouret ensemble at Heathrow this morning was very conservative, but also very ladylike and appropriate to the occasion. We have already noted the positive aspects of the Issa Bird Print dress and won't bore you by repeating them.
Having said all that, do we look forward to some bright red and perhaps some white tomorrow for Canada Day? Absolutely.
With that, we say 'goodnight until tomorrow'.